Kingsland's Sweet Elsie
Elsie, is a very pretty dog with a blocky head, dark chocolate color, weights 60 pounds, and has an extremely sweet temperament. She is a product of 6 generations of my breeding program, and comes from lines that are very bold hunters with outstanding noses and drive, but also has 3 generations of working therapy dogs.
I like to say they have a switch in their brains, so when they are doing field work they are full tilt and boogie, but when they not working they will just calmly hang out with you.
Call Name - Elsie
Color - Chocolate
DOB - 9/15/2010
AKC# SR64326701
OFA# LR-200228F24F-VPI
OFEL# LR-EL56465F24-VIP
CERF# LR-375400
CNM # Clear by parentage
EIC - Clear
PRA - Clear
Breeder - Teresa Meredith

Pedigree

Elsie's Parents
Sire: Int'l CH Merganser's Abram Tank MH "Abe"
Dam: Kingsland's Gentle Breeze "Bree"

Puppy Pictures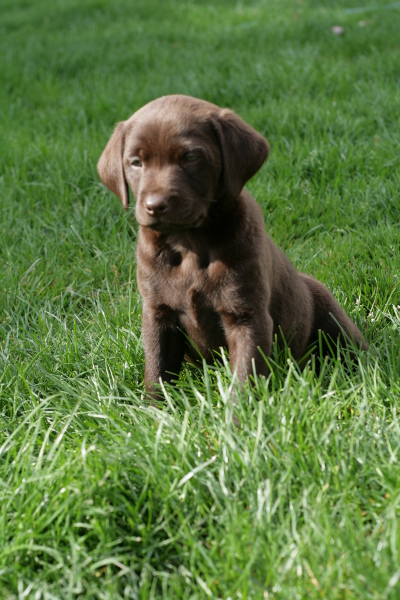 ---
Kinglands Lovely Lady Alexis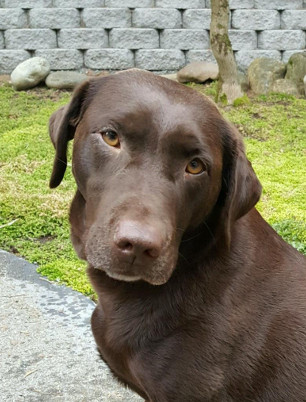 AKC# SR82936601
Call name- Alexis
Color- Choc.
DOB- 5/19/2014
OFA# LR-226936G35F-PI
OFEL# LR-EL78153F35-PI
Eyes- ACVO normal (5-4-17)
EIC- Clear by parentage
CNM- Clear by parentage
Breeder- Teresa J Meredith

Pedigree