Welcome to Kingsland Labradors!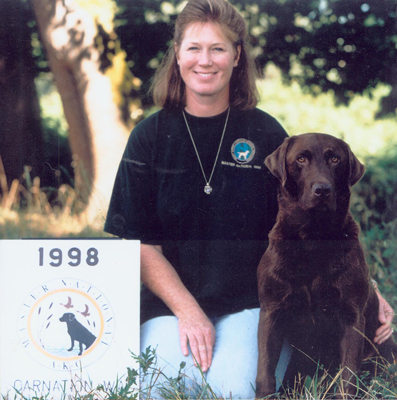 I have been breeding chocolate Labradors for over 31 years now, and I have trained & titled my own dog through Master level of the AKC Hunting tests. I started years ago training with nationally respected amateur field trialers, and they taught me what a great field dog should look like when working. Then I played around with showing dogs (didn't find that very interesting), and I competed in obedience trials, but my main interest has always been fieldwork.

In my breeding program I focus on good looking, eager to please, naturally talented field dogs. I have puppies that have grown up to be search & rescue dogs, Nat. top Agility dogs, Dock jumping dogs, Canine Good Citizens/Therapy dogs, and several AKC Master Hunters and All age Field trial dogs. They are bred for competition and hunting, but also make great family dogs.